CEO and CTO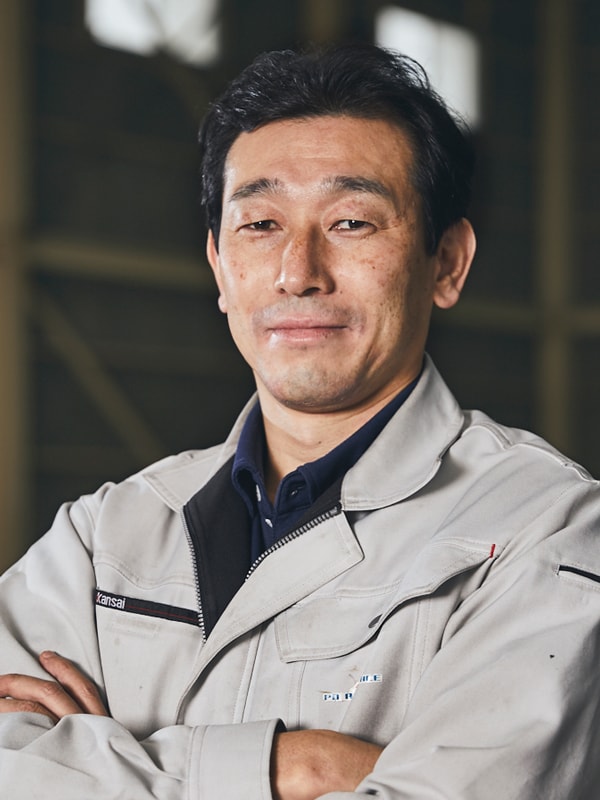 Shuji Ogawa
Career

Bachelor of Engineering, Fukui University, Fukui, Japan
Master of Aerospace Engineering, Tohoku University, Miyagi, Japan
Over 30 years of experience as laboratory,experiment and development assistant for Mr. Ogawa Senior.
Support development of Next Generation Support Fighter at Mitsubishi Heavy Industries for four years
Development engineer for automobile parts at Aisin Seiki Co., Ltd. for seven years
Participated in JAXA's closed environment experiment
Space policy commitee, Cabinet office, Government of Japan
Member, space transportation system working group (two terms)
Directors and Auditors
External DirectorShinichiro Onitsuka

ANA HOLDINGS INC.
Leader, Space Business Team, Business Promotion Department, Group Management Strategy Office

External DirectorKen Fukushima

H.I.S.Co.,Ltd.
Corporate Officer, Head of Corporate Planning Division

External AuditorTomohiko Yasuno

Representative, Yasuno Tomohiko Certified Public Accountants' Office
(Formerly of Ernst & Young ShinNihon LLC)
Advisor
Technical advisorGoro Masuya

Tohoku University Graduate School of Engineering
Former professor emeritus Supersonic combustion
technology Engine design

Overseas affairsEddie Kato

Over 30 years of experience in new business development and sales of satellite at Mitsubishi Electric, GE, Lockheed, Orbital Sciences, and Thales.
Executives
CSO (Operation execution)Takeshi Maruki

Graduated from the International Space University. Engaged in a wide range of business activities from R&D to management, mainly in the aerospace, robotics, and automotive industries.

FinanceTsuyoshi Niwa

Received a Master of Business Administration from the Wharton School, University of Pennsylvania. Worked for an US-based investment fund, primarily overseeing Japanese market. Also worked for an investment bank in Tokyo, advising clients on M&A and capital raising transactions.
Staff
Engine DevelopmentBasi Harminder

Graduated from University of Surrey, aerospace engineering BEng (Hons)
Experienced in software and hardware integration for Rolls-Royce Trent 500 FADEC(Full Authority Digital Engine Control)

Engine DevelopmentYoshihiro Ito

Master of Informatics, Kyoto University, Japan 15 years of Engineering experience (Controlling system) in Mazda / Honda 2 years of Project
management experience in MITAC

Engine DevelopmentHiroshi Kuroda

Seconded from Toyota Motor.
Graduated from Kyushu University mechanical engineering, MEng P.E.(Mech.)
Vehicle aerodynamics and wind noise performance development experience for more than 10 years.

UAS DevelopmentAnssi Kaakkomäki

Graduated from Finnish University
mechanical engineering, MEng
16 years of experience in piloting UAS, piloted target plane at Finnish Defence Forces

UAS DevelopmentKazumasa Kamisori

Graduated from Tohoku University, aerospace engineering, MEng
Experienced in JSDF helicopter manufacturing and maintenance at Kawasaki Heavy Industries

UAS DevelopmentNicola Zedde

MSc Aerospace Engineering, University of Bologna
Structural Analysis Engineer
FEM specialist

UAS DevelopmentMasahiro Taki

Graduated from Chubu University Faculty of Engineering
Engaged in heat / stiffness testing and quality control of automobiles

UAS DevelopmentCarl Trautman

BSc Mechanical Engineering, University of Alberta
Engaged in B787/B747 component production engineering and automotive repair for 5 years.

UAS DevelopmentOuvrard Arthur

Master's degree in Aerospace engineering from ESTACA in Paris,Materials engineering Politécnica Madrid
Experienced in Satellite and aeronautical structural design and testing.

UAS DevelopmentYukino Tanaka

Graduated from Kanazawa Institute of Technology Department of Aeronautics.
Engaged in structure analysis at MITAC.

UAS DevelopmentTetsuhiro Hayakawa

Graduated from Nagoya University, Mechanical and Aerospace Engineering.
After working for a travel agency, engaged as a structure analysis engineer of vehicle and airplane.For last 4 years, worked as a customer support engineer of software for simulating fluid dynamics.

UAS DevelopmentKyohei Murakami

Graduated from Nihon University, Department of Aerospace Engineering.
Graduated from Nagoya University, Department of Electrical Engineering by solar corona research using MHD.

UAS DevelopmentAmr Halawa

BSc & MSc in Aerospace Engineering, Cairo University.PhD & Postdoc in Aerospace Engineering & Wind Energy, Kyushu University.
10+ years of experience in Fluid Dynamics and Aeroelasticity in Aerospace & Renewable Energy applications.

Corporate PlanningKenji Kunimatsu

Seconded from HIS
General travel business manager Engaged in travel sales, product planning, event management, etc.Representative of HIS Space Business Study Group

Corporate PlanningArisa Kuroda

Ochanomizu University Faculty of Science Graduated
Widely active as a talent, including TV (reporter, MC, etc.), radio, internet, stage.
Antares Inc. Representative Director

Spaceplane OperationsYukie Ishida

Have experience as a cabin crew at ANA group airline.
Engaged in cabin training development at MITAC.

Spaceplane OperationsTomoka Noguchi

Completed the Economics Program, Graduate School of Human and Social Sciences, Hiroshima University. Majored in empirical analysis.

Office ManagerYu Fujii

Graduated from Finnish University bioengineering MSc

Office ManagerJunichi Oi

Graduated from Nagoya University, metallurgy MEng
Experienced in steelmaking technology and production at Sumitomo Metal Industries, Ltd.
Former executive officer at Japanese-American metal casting company

Engineering SupportMasayoshi Kishimoto

After working as an automobile mechanic, he worked for a major automobile manufacturer for about 10 years in prototype and experimental evaluation development of car bodies and core parts. Most recently, he worked in production technology at a car body manufacturer.

Engineering SupportK.Kono

First-class Aircraft Maintenance Engineer for Boeing, Airbus, and Embraer aircraft.Chief Instructor of JAL First-Class Aircraft Maintenance Engineer Training Facility Engaged as an ICA Compliance Expert and a Continued Airworthiness Engineer at Mitsubishi Aircraft

Engineering SupportNaoto Sasao

Engaged in line maintenance and airworthiness inspection at airlines for over 20years.