Development Partners
We have a slot for participation in the space plane development project.
Participation by companies, laboratories, and
organizational units.
In principle, there is no mutual compensation.
(Leverage your strengths and cooperate)
Project Implementation Structure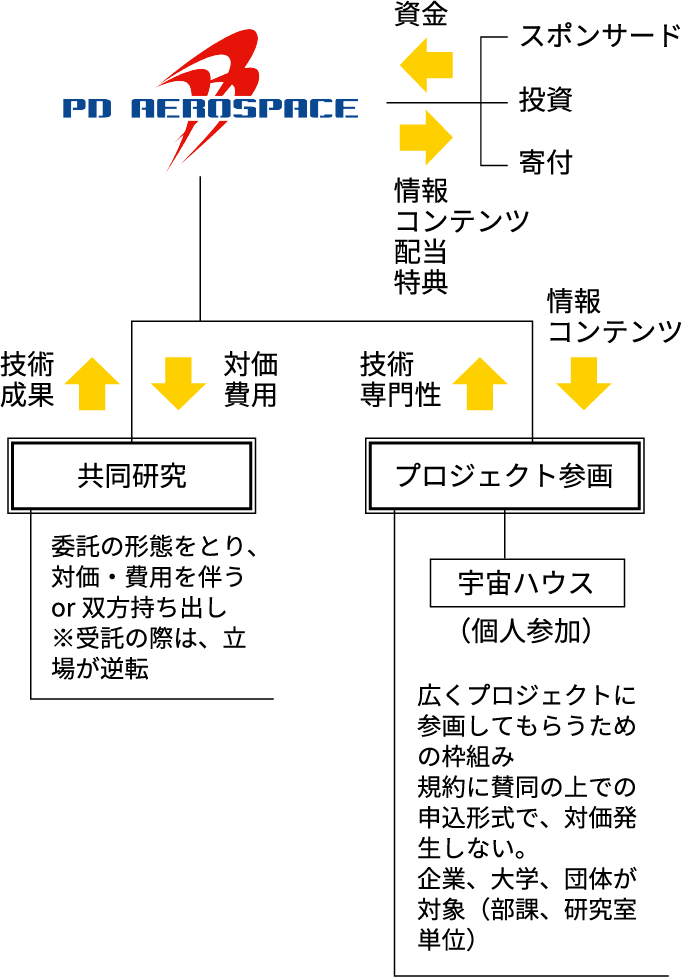 If you are interested, please read the pdfTerms and Conditions and submit the
WordApplication Form to the Secretariat.
Currently, the following people are participating in the project.
Project Participation Partners
In addition to those mentioned above, there are also organizations and institutions that share the purpose of this project and are indirectly supporting and cooperating with us.
Supporting/Cooperating Organizations
Company/University/Organization
Responsibilities / Field / Industry
Pulsejet
Technical Research Institute
—
Project Nippon
(Dream Gate)
Venture Support
N-1 Grand Prix
Local,
Venture Support
Arimatsu Shibori Association
Home area
Hekinan City
Including the portability agreement