HOME > Business > SpacePlane Project
SpacePlane Project
Summary
To improve our understanding of our planet and to promote the utilization of near-Earth space, we aim to establish a low cost and practical space transportation infrastructure.
Startup companies in Europe and America are beginning to enter the space sector by offering unique means of transportation to space that reduce cost significantly.
We aim to develop and operate a competitive space transportation system with our unique spaceplane concept.
Company Outline
Target Market
We will approach markets both in outer space and on Earth
Outer space:
Ballistic flight service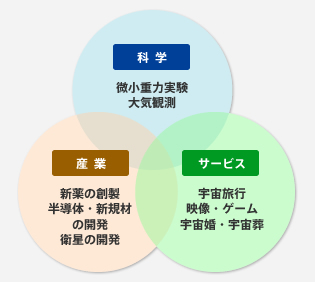 We can provide microgravity environment during ballistic dives from high altitude for several minutes, allowing for filming and other experiments opportunities.
It can be applied to the fields of science, industry, and other services.
On earth:
Multipurpose observation service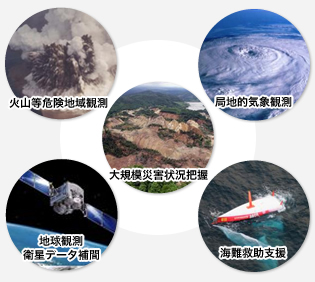 We will provide multipurpose observation service by making full use of the characteristics of unmanned spaceplane's responsiveness, mobility and crucial compatibility.
This is suitable for observations of dangerous areas that requires prompt response. (Local weather observation, large scale disaster, etc.)
Spaceplane development program
Code name
Type
Total length
Payload
Altitude
Main applications
PDAS-X04
Unmanned
5m
50kg
〜10km
Observation
PDAS-X07
Unmanned
12m
100kg
110km
Microgravity experiments

High altitude atmospheric observation
PDAS-X08
Manned
18m
6 passengers + 2 pilot
110km
Commercial manned space flight
PDAS-X09
Unmanned
TBD
6,000kg
110km
Air launch to orbit payload carrier
Currently all types of vehicle are under development.
Operation will commence as soon as each development is complete.
Development and operations
PD Aerospace will lead development phase while cooperating with many universites, research institutes and partner companies.
PD Aerospace will be responsibe for production, operation support and periodical maintenance of spaceplanes during operational phase.
Future vision(Growth strategy)